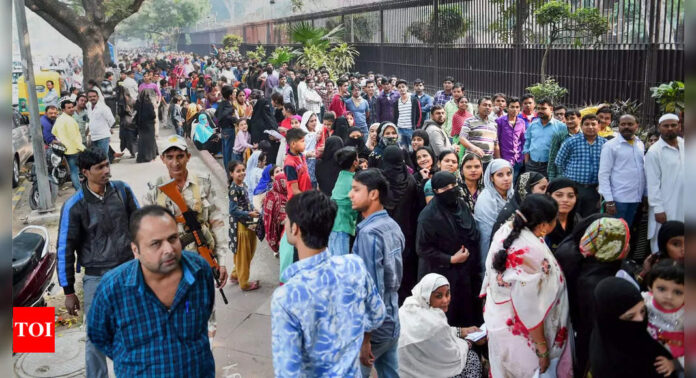 NEW DELHI: The 2016 demonetisation exercise passed muster with four of the five judges on the Constitution bench validating it, but Justice B V Nagarathna declared it illegal by terming unlawful all three measures-November 8, 2016, notification scrapping existing Rs 500 and Rs 1,000 notes, the Specified Bank Notes (Cessation of Liabilities) Ordinance of December 30, 2016, and the subsequent 2017 Act.
While fully appreciating the Centre's objective in pulling out the two currency notes, Justice Nagarathna took issue with the majority judgment that validated the demonetisation exercise."By way of a preface, I state that the judgment proposed by Justice Gavai does not recognise the essential fact that the Act does not envisage initiation of demonetisation of bank notes by the Centre," she wrote.
The dissenting judge accepted senior advocate and former Union finance minister
P Chidambaram
's argument that the process of demonetisation could be initiated by the Union government only on the recommendation of RBI, which was reversed by the Centre by seeking a recommendation from the banking regulator. Justice Nagarathna said the government could carry out the demonetisation exercise without a recommendation from RBI but in that scenario, the Centre had to enact a legislation in Parliament.
However, she clarified that since the November 8, 2016, notification as well as the 2017 Act had been acted upon, no relief can be granted to the petitioners. "The declaration of law made herein would apply prospectively and would not affect any action taken by the government or the banks in pursuance thereof," she said.
While faulting the process adopted by the Centre for demonetisation, Justice Nagarathna was effusive in appreciating the object and intention behind the exercise. She said, "Demonetisation was an initiative of the central government, targeted to address disparate evils, plaguing the nation's economy, including practices of hoarding black money, counterfeiting which enables even greater evils, including terror funding, drug trafficking, emergence of a parallel economy and money laundering, including hawala transactions."
"It is beyond the pale of doubt that the said measure, which was aimed at eliminating these depraved practices, was well-intentioned," she added. "At no point has any suggestion been made that the measure was motivated by anything but the best intentions and noble objects for the betterment of the nation. The measure has been regarded as unlawful only on a purely legalistic analysis of the relevant provisions of the Act and not on the objects of demonetisation," she said.